Independent CONSULTANTS specialising, in all types of finance for the SME market
Business Finance Plus are independent consultants specialising, predominantly in the SME market, for all aspects of a businesses requirement for finance. We work together with our clients, and their accountants, to develop appropriate business finance strategies to assist the business manage its cash-flow within the limits and headroom of the facilities offered and provided by lenders.
We offer to review the current business finance structures in place to ensure they remain relevant and appropriate to the current business cycle. We look to introduce appropriate lenders and services that may suit your business activities, trends and trade cycles better than existing providers. We also assist the business obtain facilities to fund growth and/or replenish cash-flow due to capital expenditure, bad debts or recover from a historic 'hardcore' debt position.
Areas that we cover include:
• General business finance advice  • Traditional banking loans and overdrafts  •  Refinance and restructuring existing finance arrangements to ease cash-flow  • Commercial & Investment property  • Invoice Discounting and factoring  • Asset finance  • GP Primary Healthcare Surgery Building Development
.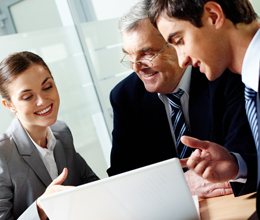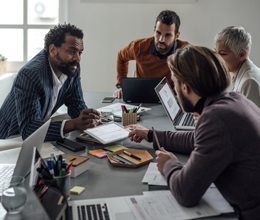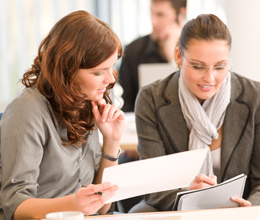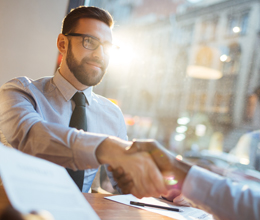 Asset Finance
Asset Finance can be the most cost effective, flexible and manageable way to pay for assets and equipment. Whether you're looking to purchase plant, machinery, vehicles, IT or any other equipment, we can tailor a funding solution to meet your specific business needs. And as Business Finance Plus is completely independent, we are able to search the marketplace to find the most competitive rates and terms of lending from a wide range of funders. Whatever assets you're looking to purchase, we will find the right asset finance solution for you!
Hire and Lease Purchase
A straight forward payment by instalment option. Repayments can be structured to suit cash flow requirements e.g. VAT deferrals. Writing down allowances are claimed and interest is offset against taxable profits. Ownership remains with you, with the Funder taking Title to the asset as a means of security. Interest rates can be fixed or variable. Learn more about Hire and Lease Purchase.
Finance Lease
A tax efficient way of funding an asset. Ownership remains with the Funder allowing you to offset rentals against taxable profits. VAT is effectively spread over the rental period rather than paid up-front as with Hire / Lease Purchase. Learn more about Finance Leasing.
Residual Based / Operating Lease
A particularly effective way to fund high value assets especially those that are being "acquired" for specific contracts. The Funder will guarantee a future residual value of the asset that has the effect of reducing the rentals and so this is also an effective cash flow option. This method could be treated as off balance sheet, subject to auditor's approval. Learn more about Residual Based / Operating Leasing.
Factoring and Confidential Invoice Discounting
 Looking to maximise cashflow for your business to assist sales growth or provide business funding for MBO and MBI. If your business has cash tied up in receivables and you're looking to raise finance then maybe you should consider using debtor finance. Whilst not suitable for all businesses, this solution is like a short term loan enabling finance to be raised against your outstanding invoices. There are different funding options available to release cash from your debtors – factoring and confidential invoice discounting.
• Factoring – you raise finance by outsourcing your credit management function to the provider and your customers are aware that the debt has been factored.
• Confidential invoice discounting – you continue to undertake your credit management routines and your customers are unaware of the funding arrangements.
So if you're thinking of raising finance by releasing cash through your debtors, contact us now to discuss the most appropriate solution for you!
Looking to raise finance from fixed assets, sales ledger or property to fund MBO / MBI. Perhaps you need to raise cash for your business from your existing asset base. Maybe you're just looking to restructure your business finances.
Whatever your refinancing requirements, Business Finance Plus can tailor a funding solution to meet your specific business needs. We're specialists in turnaround refinance and have worked with many accountancy firms and insolvency practitioners. And as we are completely independent, we are able to search the marketplace to find the most competitive rates and terms of lending from a wide range of funders.
If you're looking for refinance, we will find the right funding solution for you!
Without Martin's expert guidance and help this project just would not have happened. His knowledge of the industry is second to none. If you're looking to expand your practice, my advice is get Martin Shearwood involved from day one. He is the best in the business!
Clive Elliott
Managing Partner
Court Street Medical Practice

Martin led us through the whole process, including the financials, the banks, the solicitors and even specialised Accountants and this made the whole mundane project so much easier, understandable and most importantly – doable.
Bryan Henshall
Business Manager
Donnington Medical Practice

Martin joined us at Telford Healthcare Ltd late into the project when there was a chance that the whole project could collapse. With his expertise, knowledge of the industry and total understanding, he pulled things around and got us our superb Medical Centre
Kuldip S Gakhal
Director
Telford Healthcare Ltd

Business Finance Plus came very highly recommended to us.  Throughout the duration of our Medical Practice New Build Project, they have been extremely helpful and knowledgeable and have made our financial journey very straightforward. They understood the business and provided financial solutions in an easy to understand manner. We have been very pleased with the service provided and would not hesitate to recommend them to others.
GILL BOWERS
Managing Partner
Brewood Medical Practice

Martin's expert financial advice in GP led primary healthcare developments helped to ensure BHI Ltd developed a robust financial model to secure the support and funding for our £9M purpose built medical centre facility. BHI Parkside, opened its doors in May 2011 and Martin still continues to provide ongoing assistance and advice to BHI Ltd as our business goes from strength to strength. We would not hesitate to recommend.
ANDREA WILLIAMS
Business Manager
BHI LTD

COSTS, COMPLIANCE AND OUR COSTS
Business Finance Plus is regulated by the Financial Conduct Authority. We have a number of policies in place to ensure we adhere to the code these these are available in PDF form and are downloadable here:
• Treating Customers Fairly  • Vulnerable Consumer Policy  • Dealing with your complaints  • NACFB Code of Practice
Business Finance Plus operate full transparency and fee disclosure with its clients whether charged by direct invoice for advice and guidance and/or commissions to be received from the providers we introduce.
By signing and returning our letter of engagement a business review is conducted to gain the understanding of the business its operations and finances. The initial fee and our engagement letter represents our commitment to clients allowing impartial, objective advise and the appropriate time to assess requirements and/or alternative solutions that maybe considered.
Download our commission fee structure (PDF)
Please don't hesitate to give us a call regarding any of the information on this site or drop us an email on info@businessfinanceplus.co.uk and we'll get back to you as soon as we can.
Address
Office 1, 50-54 St Pauls Square, Birmingham B3 1QS
© Business Finance Plus Ltd 2015
Tel: 0121 296 7436 · Fax: 0121 296 7437 · Email: info@businessfinanceplus.co.uk - Business Finance Plus Limited, Birmingham Office, Office 1, 50-54 St Pauls Square, Birmingham B3 1QS
Business Finance Plus Limited is Authorised and Regulated by the Financial Conduct Authority Firm Ref no: 733877. Reg No. 4822723 (England & Wales) Registered Office: Swinford House, Albion Street, Brierley Hill, West Midlands DY5 3EE